Cooler Master's new £200 RGB and tempered glass-equipped case sports great air- and water-cooling potential but is it worth the cash?
Manufacturer : Cooler Master

Model : MasterCase H500M

RRP : £199



Read bit-tech review on Cooler Master's MasterCase H500M…

Normally we expect to see product ranges being refreshed after the big trade shows such as Computex, which happens next week in fact, but Cooler Master's latest addition to its MasterCase range of cases is another in a long line of new tempered glass-clad models that are built around a similar chassis, and there are more to come as well. This particular model, like the H500P we reviewed recently, comes equipped with a pair of 200mm RGB fans with the boon of these being addressable with individually-controlled LEDs, but there's plenty more here compared to the H500P for the extra £50 you'll be spending.

Conclusions :


The Cooler Master MasterCase H500M isn't without its faults, but these are mostly confined to the cable covers on the rear panel that often interfere with cable anchor points or simply get in the way and don't secure as tightly as they need to. Apart from adding time to your build, though, they aren't major issues. The price tag feels justified in some areas – the excellent water-cooling support, addressable RGB lighting, extensive use of tempered glass, and great cooling as well as features such as a pump mount, graphics card support, vertical graphics card mount and USB 3.1 Type-C port.

However, in terms of feel, the Master MasterCase H500M doesn't quite have the appeal of many other cases that cost this much. For example, Cooler Master's own Cosmos C700P now retails for just £30 more. Still, overall it ticks too many boxes to be overlooked as an awesome case for both air-cooled and water-cooled systems, and it looks great and has nearly every modern feature you could wish for.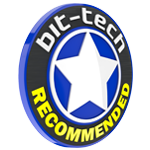 Read Review