It's less than £130 but is it worth buying or have too many features been cut?
Manufacturer : Gigabyte

Model : X470 Aorus Ultra Gaming

RRP : £127.99



Read bit-tech's review on the Gigabyte X470 Aorus Ultra Gaming motherboard…

We're often impressed by what Gigabyte can achieve at lower than the average price point on both Intel and AMD motherboards. While X370 motherboards support AMD's latest Ryzen CPUs and have most of the features that the newer X470 chipset has, it's still probably better to nab a more modern board, especially with 2nd Gen Ryzen. Thankfully, the X470 Aorus Ultra Gaming is currently one of the cheapest X470 boards around.

Conclusions :


The X470 Aorus Ultra Gaming isn't without its faults, but thankfully these are minor. The lower M.2 slot's bandwidth and lack of SATA support is the main fly in the ointment, so you'll need to make sure you use the top slot if you want to use a SATA M.2 SSD or a modern PCIe NVMe SSD. Overclocked load power consumption was a little high too, but apart from these two issues, we're looking at a board that has more features than some boards costing £50 more, such as its eight fan headers and USB 3.1 support both at the back panel and on the board itself. It even has top-notch audio and the full complement of audio ports, unlike many of the cheaper options out there. As such, at under £130 this is a great buy.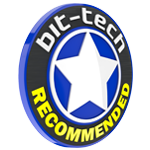 Read Review