Read bit-tech's review on the MSI X470 Gaming Pro Carbon AC motherboard…

The Gaming Pro Carbon AC has been MSI's top dog for the mid-range across a range of AMD and Intel sockets over the last few years. You can usually expect a smattering of premium features, but with a much lower price tag than the all-singing, all-dancing models that typically retail for over £200.

Manufacturer : MSI

Model : X470 Gaming Pro Carbon AC

RRP : £164.99

Conclusions :


There are obviously cheaper X470 options out there at the moment, and we'll be taking a look at more soon. However, for £160 the MSI X470 Gaming Pro Carbon AC makes a compelling case for itself with a solid set of features, few cutbacks compared to more expensive boards, and the best overclocking performance we've seen so far from an X470 board. The sheer mass of features and powerful cooling control on offer by the Gigabte Aorus Gaming 7 WiFi means it remains our favourite if money is less of an object, but if it's out of your budget range yet you still want a powerful, well-featured board for your 2nd Generation Ryzen CPU, the MSI X470 Gaming Pro Carbon AC gets our vote.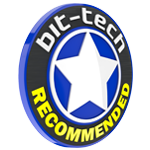 Read Review