Does AMD's new cheapest hexa-core Ryzen offer the same incredible value as its predecessor?
Manufacturer : AMD

Model : Ryzen 5 2600

RRP : £158.99



Read bit-tech's review on the AMD Ryzen 5 2600 CPU…

Despite the fact that AMD lagged behind Intel in some games, the Ryzen 5 1600 was easily one of the best CPUs available in 2017. In fact, its recent price cuts have seen it fall from a launch price of £219 to just £140 now. That's ridiculous value, but there are other reasons it was a great buy. It offered considerably more multi-threaded performance than Intel's Core i5-7600K, which at the time cost a little more but had two fewer cores and eight fewer threads.

Conclusions :


Even without using fast memory, the Ryzen 5 2600 is quicker than the Ryzen 5 1600X in many tests and matches or betters the Core i5-8600K in multi-threaded tests too. The fact that it also beat the latter in the photo editing test and wasn't far behind in games (with that gap closing further if you use 3,400MHz or faster memory) also paints a worrying picture for Intel's Core i5-8400, which is obviously slower than the K-series Intel CPU, but costs barely £10 less than the AMD hexa-core. Overclocking also yields some sizeable increases in performance in single, lightly-threaded and multi-threaded workloads, and you'll definitely want to consider tweaking those frequencies to get the most out of this CPU. Overall, then, the Ryzen 5 2600 is a stunning success thanks to a ridiculously low price, great multi-threaded performance and lightly-threaded performance that's both better than its predecessors and also aided further by using fast memory. For purely game-focussed systems, Intel still has a lead, but for value and all-round performance, the Ryzen 5 2600 is hard to beat, and once overclocked is better value than the Ryzen 5 2600X too.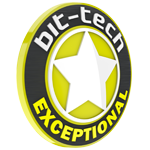 Read Review