The Ryzen 7 1700 was one of the best value first-generation Ryzen CPUs – can the 2700 follow in its footsteps?
Manufacturer : AMD

Model : Ryzen 7 2700

RRP : £269.99



Read Bit-tech.net's review on the AMD Ryzen 7 2700 CPU…

While 2017 saw AMD return to form and offer a proper mainstream CPU alternative to Intel, 2nd Generation Ryzen CPUs have gone one step further than just an incremental upgrade. The new CPUs have fewer disadvantages in lightly-threaded tasks, and AMD has also built on the leads it already enjoyed when you engage all cores and threads.

Conclusions :


There are some positives and negatives to take away from this review of the Ryzen 7 2700, and we'll start with the latter. Sadly, it won't overclock to Ryzen 7 2700X speeds (going by our samples), meaning that the small price difference between the two is maybe worth paying for overclocking enthusiasts out there, while the situation is even more clear cut at stock speed – you'd opt for the Ryzen 7 2700X every time except if you absolutely must have a 65W eight-core CPU.

It's easy, though, to miss the positives. We're dealing with a CPU that's significantly quicker than its predecessor yet costs £80 less at launch, and that's a massive achievement. It's also got the measure of the Core i7-8700K in all but a select few tests and even here, applying an overclock and using faster memory will see the gaps narrow. Ultimately, the only real contender is AMD's own Ryzen 7 2700X, which if our samples are anything to go by, might overclock further and offers much better stock speed performance and a better cooler. It's otherwise a great CPU for the cash, especially if you want to build a low-power system or one that's limited to low-profile coolers with eight cores – more than you can get with Intel at this TDP, where those cores are also locked in terms of speed.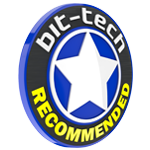 Read Review